Scroll Down ↓
We have many different ways to decorate for your outdoor event. In a tent setting tulle and lights from the top of the tent draped to the sides makes a romantic canopy with just the right amount of lighting in the evening. Perhaps a touch of greenery to set the mood. A large rock garden waterfall and pond with plants and underwater lights makes the perfect "wishing well" with the wishing coins collected for the bride and groom! Our decorated pillars are beautiful on the dance floor with several styles to choose from. We offer specialty lighting, tiki torches, arches and chair covers for folding chairs for a touch of elegance. A white dove release adds the finishing touch to any outdoor wedding, often used in place of the unity candle or a group of brilliant white doves released behind the bride and groom as they seal their vows with a kiss makes a beautiful picture. Share your own ideas with us and we can make your dream a reality for your special day.
Eagle Eye Pergola Decoration

Decorated Heart Arch
with 'Sand Ceremony Table'

Wedding tent lights

Gazebo decorated with pink petunias & white wild rose flower vine

Bridal aisle, Chisholm Hills G.C.

Accent Pillars After Dark
| | | |
| --- | --- | --- |
| Lights & Ivy in Tent | | |
| | | |
| --- | --- | --- |
| Trees & Lighted Dance Floor Set Mood | Tent Wedding Set Up | |

Call us TODAY at (517) 622-5808
or send us Email
HOME CHAIR COVERS CENTERPIECES/FLORALS DOVES ARCHES
OUTDOOR EVENTS TABLE DECORATIONS COLUMNS/BACKDROPS
FUNERALS CONTRACTS REFERENCES ITEM LIST CONTACT US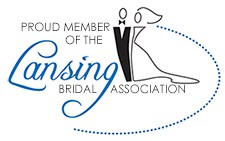 ©2006-2019 Chair Covers of Lansing and Doves In Flight Decorating, Dimondale, MI 48821. The contents of all materials available on this Internet site are copyrighted by Chair Covers of Lansing and Doves In Flight Decorating unless otherwise indicated. All rights are reserved by Chair Covers of Lansing and Doves In Flight Decorating, and content may not be reproduced, downloaded, disseminated, published, or transferred in any form or by any means, except with the prior written permission of Chair Covers of Lansing and Doves In Flight Decorating. Any unauthorized usage on newsgroups, or other internet sites, or unauthorized reproduction, printing or sales of these images is prohibited under existing Federal Copyright laws of the United States. We will actively prosecute those who duplicate, distribute or otherwise use our images without express written authorization or release.