Scroll Down ↓
What better way to celebrate your wedding than with a breathtaking white dove release immediately after your vows? You and your guests will watch as your doves soar into the sky, circle higher and higher and fly away home to their loft. Very often this one spectacular event is what everyone remembers and talks about for many years to come. It also presents one of the best photo opportunities at your wedding.
The white dove has come to represent all of Man's hopes and dreams for tranquility and harmony; it is mentioned in the Bible and other significant teachings as a symbol of Love, Peace, Purity, Faithfulness and Prosperity. Doves mate for life and represent eternal commitment in many cultures. It is said that if a dove is seen on your wedding day, it will bring good fortune and prosperity!
Our doves have been specially selected from quality stock for their stamina and performance. They are treated and vaccinated at their home loft to ensure that they will be clean and disease-free and that your release will take place without incident or worry. We carefully train our doves from a young age to come back to their loft from long distances and choose the best for ceremonial releases so you can be confident that they will return home to where they were raised.
White ring-neck doves from pet stores are not suitable for dove releases. Please do not consider using them. They are a different breed and will likely not survive for long in the wild.
Release Options

Your dove release can consist of as few as two white doves to as many as fifty. They may be hand-held for release or released from a basket or a cage.

Traditionally, the bride and groom each release a single white dove in unison just after the first kiss (during an outdoor ceremony) or when exiting the ceremony (during an indoor ceremony). The additional doves are released from a cage just after the bride and groom release their pair of doves or they are released by the rest of the wedding party at the same time as the newly married couple.

We have many different cage or basket options to choose from and we invite you to place two white doves in a decorated cage, with stand and linen, in the foyer of your church before and during the ceremony. Your guests will enjoy this special touch.

Eagle Eye

Bride & Groom Release

Island Park, Eaton Rapids, Mi.

| | | |
| --- | --- | --- |
| Eaton Rapids | Northville, Mi. | Up Close Before Release |
| | | |

| | | |
| --- | --- | --- |
| On the Island, Grand Ledge, Mi. | Eagle Eye, E. Lansing | Eagle Eye Release |
| | | |

| | | |
| --- | --- | --- |
| Detroit | Mediaeval Wedding Dove Release | Ypsilanti |

| | | |
| --- | --- | --- |
| | | |

| | | |
| --- | --- | --- |
| Boy with Doves | Dove Release | English Inn Dove Release |

| | | |
| --- | --- | --- |
| Lansing, Mi. | Lansing, Mi. | Preparing for Release |
| | | |
| | Hawk Hollow Chapel Dove Release | |

Cages, Baskets & Boxes

Choose from a variety of cages, baskets or "keepsake" boxes for your white dove release or reception hall doves.

Silver Cage

Antique White 'Mansion' Cage

Black Cage

Tall Black Cage

White Dove Cage with Stand

Copper Cage with Stand
| | | |
| --- | --- | --- |
| Single Release Basket | 'Lacy' Doves in Gold Cage | White Dove Release Basket |
| | | |
| "Cherish, Live, Dream" | "With this ring, I thee wed" | "We love, because He first loved us" |
| | | |
| "Believe..." | Red Flowers | "I can do all things, through Him..." |
Decorative Doves

For your reception hall, we offer two white "frill-back" exotic doves in a choice of decorated cages, as a decorative item. These beautiful doves have curled, snow-white feathers which resemble fine lace, a wonderful complement to the bride's dress and to the decor of the hall. These doves are sure to be a hit with your guests.

'Groom'

'Bride'

Call us TODAY at (517) 622-5808
or send us Email
HOME CHAIR COVERS CENTERPIECES/FLORALS DOVES ARCHES
OUTDOOR EVENTS TABLE DECORATIONS COLUMNS/BACKDROPS
FUNERALS CONTRACTS REFERENCES ITEM LIST CONTACT US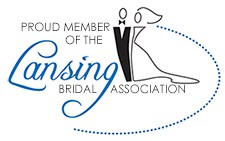 ©2006-2019 Chair Covers of Lansing and Doves In Flight Decorating, Dimondale, MI 48821. The contents of all materials available on this Internet site are copyrighted by Chair Covers of Lansing and Doves In Flight Decorating unless otherwise indicated. All rights are reserved by Chair Covers of Lansing and Doves In Flight Decorating, and content may not be reproduced, downloaded, disseminated, published, or transferred in any form or by any means, except with the prior written permission of Chair Covers of Lansing and Doves In Flight Decorating. Any unauthorized usage on newsgroups, or other internet sites, or unauthorized reproduction, printing or sales of these images is prohibited under existing Federal Copyright laws of the United States. We will actively prosecute those who duplicate, distribute or otherwise use our images without express written authorization or release.